Pandion Saudia Co., LTD.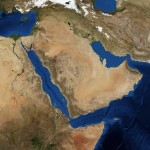 Pandion Saudia Co., Ltd. is a privately held science-technology consulting firm specializing in providing practical solutions to complex environmental issues around the world. Established in 2002, we combine natural resource expertise with spatial and information processing capabilities to provide solutions for coastal and environmental management.
Pandion Saudia maintains the highest standards of scientific integrity to provide unbiased and rigorous analysis and is committed to providing the highest degree of technical expertise, technology, and service to our clients. Our staff is dedicated to providing unparalleled service to our clients with energy and enthusiasm. To provide more diversified and expansive service and skill sets, Pandion has developed a network of strategic alliances of professionals in related consulting, academic, and scientific communities. Through these alliances we are available to provide qualified expertise to projects that require specialized and unique expertise.